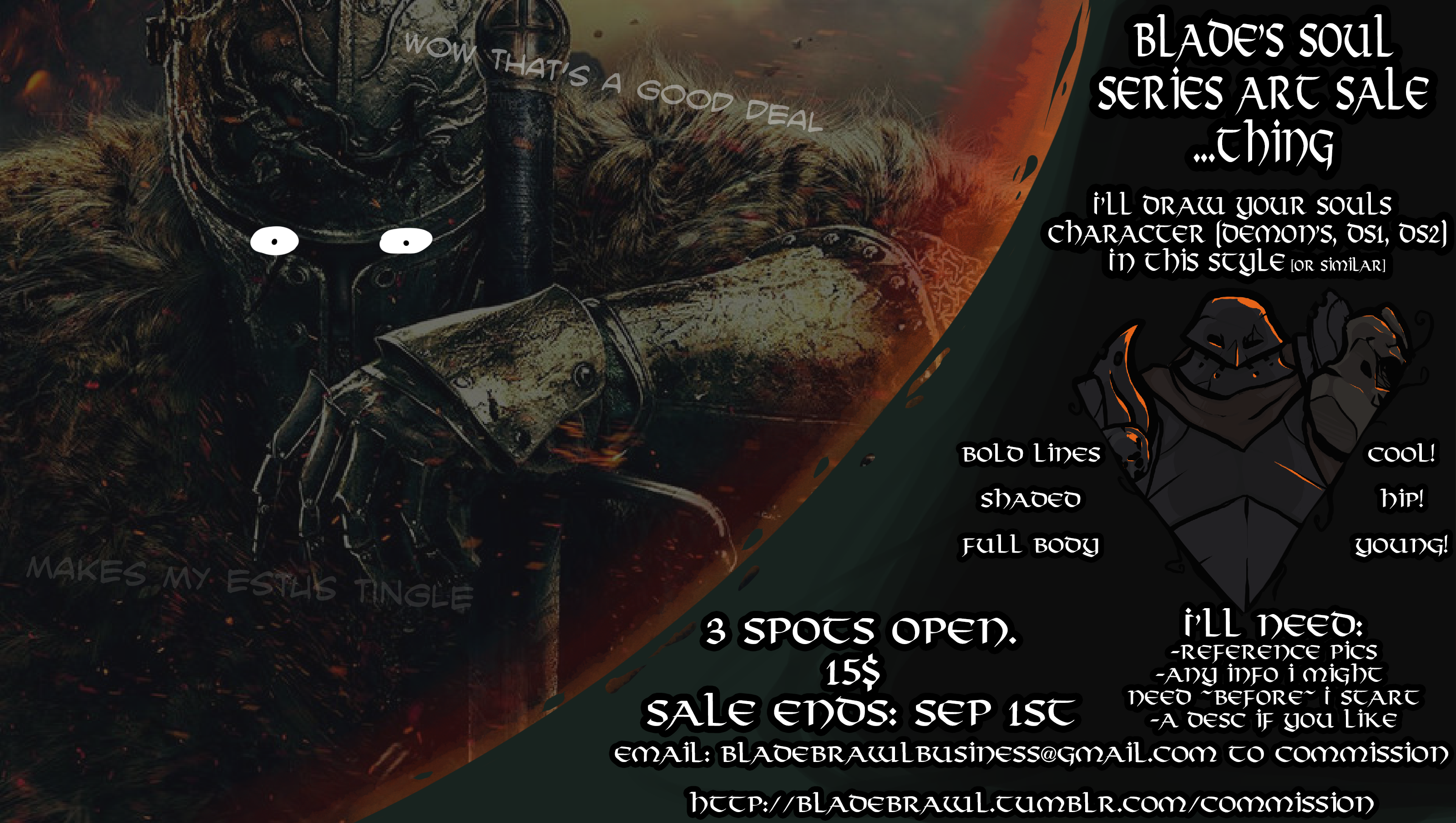 BLADE'S SOUL SERIES ART SALE.. THING

Ever wanted to have your Demon's Souls, Dark Souls, or Dark Souls II character drawn by a DUDE? No? Ask yourself this again but scream it while jumping up and down. I'll wait.

So I'll have 3 spots open for now for this sale. If those get taken I might make another Souls sale sometime.
Basically what I need is at least one reference pic of your character. Any info you need me to have beforehand. And a description of your character if you like.

For this sale you can get your character drawn for $15. These will be in full color. Shaded. With bold lines like in the example pic.

Email: bladebrawlbusiness@gmail.com to set up a commission.
Payments also go to bladebrawlbusiness@gmail.com through paypal

For more commission info go to: http://bladebrawl.tumblr.com/Commission
I also do icons, and other commissions not souls related if you're not a fan of jolly cooperation.
Thanks!