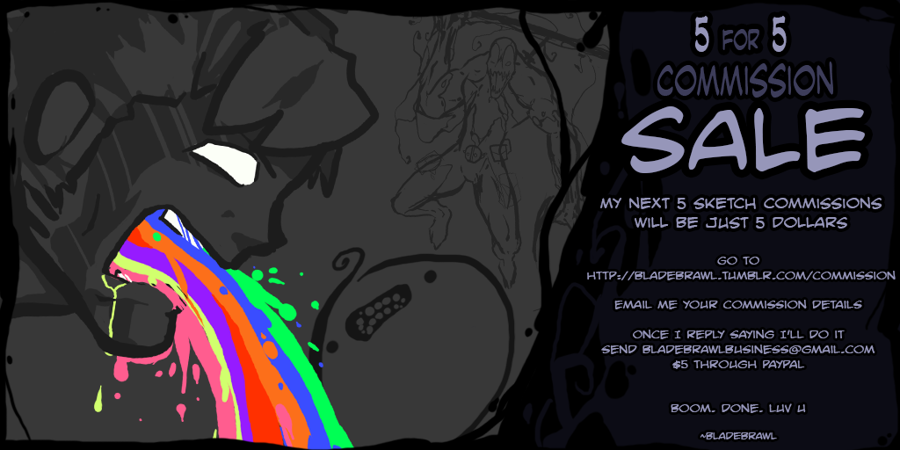 Whooooa, a 5 for 5 commission sale!? That's like, at least 2 levels of crazy. I think I might just throw up.
Just go here http://bladebrawl.tumblr.com/Commission if you're interested. Thanks!
I've been posting my commission and other art stuff to my art page if you want to see the work I've done. Boom. Okay done. Hug hug kiss kiss luv u
[Edit] you may need to right click and go to the URL to better read the words. Sorry about that. Hope I haven't tarnished our professional yet intimate relationship.